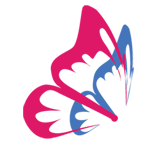 Shree Nidhi Trading Co Ltd
W

elcome

The Company was incorporated on 30th September, 1982 in the name of Shree Nidhi Trading Company Limited and obtained the Certificate of Commencement of business on 18th October, 1982. Its Registered Office is situated in Kolkata, West Bengal.

The Company's shares are listed in the Calcutta Stock Exchange Limited. Subsequently, on 16th January, 2016 it got listed on BSE Ltd. The Company is a non-deposit accepting Non-Banking Financial Company and is registered with the Reserve Bank of India.

At present Mr. Arun Kumar Khemka is the Chairman of the Company and Mr. Tanumay Laha is the Managing Director and the Board of Directors constitute of four Directors.

The overall management of the Company is managed by the Executive Director under the overall supervision, control and guidance of the Board of Directors.